Focus on growing your business, trust the CRM and ERP Experts.
Large enough to meet all your implementation and development needs with sales, finance and operation software. Small enough to know your name when you call our certified Sage specialists.

CRM Sales Systems
CRM Systems is a leader in the delivery of Sage CRM solutions to the mid-market with full focus and dedication which is unparalleled in the market today.

ERP Systems
From agriculture to manufacturing our Sage 300 ERP Accounting & Bookkeeping platforms can provide your organization with the maximum value for your business systems investment.

Customizations and Development
We can provide customizations specific to your needs and develop and integrate many systems to work together during your digital transformation.
Full Service ERP & CRM Implementation
CRM Systems is a full-service ERP & CRM implementation, customization and development/integration provider in Winnipeg Manitoba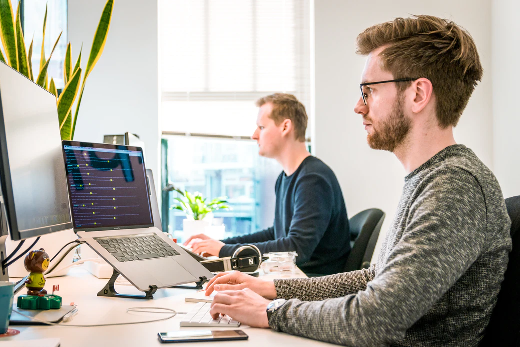 Helping our partners with
Our Numbers
Let the Numbers Speak for Us and Our Clients
Meet our leadership team
Our team brings extensive experience, know-how and tools to help small and mid-sized teams and companies operate more effectively to obtain greater success and satisfaction from their efforts. Over the past 15 years and hundreds of client engagements in 65 different industries, 16 countries and 4 continents we have gained valuable knowledge and developed processes and practices to help you accelerate progress to achieving your goals.
Request a FREE Discovery Consultation
I have worked with CRM Systems for five years. They are remarkably knowledgeable about the system and have always had answers to even my most esoteric questions. Knowing the capabilities of the system, they have offered many great ideas to improve our system and solutions to every challenge that has arisen. I am retiring so will no longer work with them but I am most appreciative of all of the help and advice they have offered over the years. Our system has run very efficiently and effectively since they came into the picture. I highly recommend them for design, implementation, administration and development of CRM.