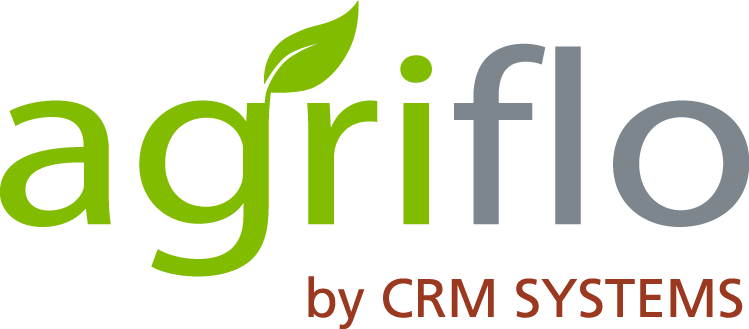 FOOD SAFETY [HAACP, SQF]
Agriflo Professional Services consultants have expertise in HAACP and SQF safety system design and implementation. We work with clients to implement these standards, develop their policies and procedures, implement SOPs, and help them complete their audit.
More and more agri-businesses are looking to obtain these certifications in conjunction with or in addition to their FISMA requirements, or other customer, national or international standards.
Contact us today to find out how we can help you.
MANAGEMENT & CHANGE MANAGEMENT CONSULTING
Despite what some people say – change doesn't just happen by itself. Especially in today's increasingly complex world, implementing change – especially major change can be a major challenge.
From obtaining employee buy-in, to predicting and adjusting for unexpected side effects, to figuring out how to turn detractors into champions, our team can help.
Executive coaching, training, and establishing a culture of change are all things that we can assist you with.
FINANCIAL & ACCOUNTING MANAGEMENT
Many organizations today struggle with staff shortages, and this is particularly true in the agribusiness sector. Some of this is due to the rural nature of many agribusiness companies, but much of it also has to do with the long term trend of people moving to cities and considering businesses like this less than desirable. We all feel this challenge.
This is why Agriflo Professional services was created. Our mission is to provide supplemental finance, accounting and bookkeeping services that can temporarily, or permanently boost your staffing levels.
From a one-time project to a full-time position – we can help. Contact us for more information.

Customer Relationship Management
Customer Relationship Management (CRM) is far more than just a software application. It is a business solution that gives you the ability to connect with and understand real people covering every interaction with valuable customers across your entire business.
Sage CRM enhances your customers' experience by doing so many things they never even see, for instance, enabling improved business processes, closer management of new and existing customer relationships, increased revenues and decreased inefficiencies. Sage CRM provides management with timely and reliable insight to guide important business decisions.
As the leading supplier of business management solutions to small and medium-sized businesses, Sage has over six million customers worldwide.  
Rapid Route to Success & Value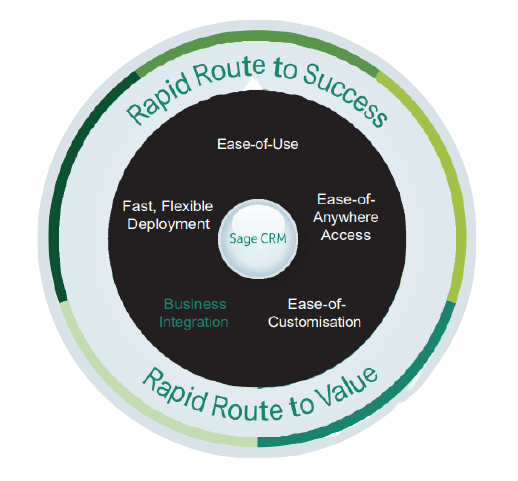 Easy to use with simple navigation
Access anywhere, anytime with rich CRM functionality across multiple mobile platforms
Highly customizable and scalable solution that grows as your needs develop
Available on-premise or in the cloud
Integrates with key Sage ERP solutions for a complete view of your customers
Rapid return on investment and low total cost of ownership
Empowers Sales Teams to Sell Effectively
Sage CRM directs your sales efforts towards the most profitable, most winnable deals, and helps you make the most of cross-selling and up-selling opportunities. With instant access to pipelines, calendars, sales reports, contacts, and much more, your sales people are freed up to focus all their efforts on selling.
With Sage CRM, the sales team can manage and action all their activities from the interactive dashboard. This intuitive and interactive workspace enables the sales team to monitor their opportunities and pipeline, manage their calendar and tasks, and identify powerful networking opportunities from LinkedIn®, all from this customisable workspace.
Easy to use analytical tools help your sales team to identify latent sales opportunities which exist within your customer database, and then create cross-sell and up-sell propositions accordingly. Automated workflow and pipeline management eliminate unnecessary paperwork and ensure that sales teams are optimising their sales processes and adhering to company specific sales stages. This means that opportunities will be progressed as quickly and efficiently as possible.

Real Companies – Real Solutions
Companies around the world use Sage 300 ERP (formerly Sage ERP Accpac) to manage nearly every aspect of their business. Sage 300 ERP is a comprehensive multinational business management solution built on the most flexible and expandable architecture available today. Cost-effective, quick to implement, and simple to use—Sage 300 ERP provides best-in-class solutions to automate workflow throughout your organization. A unified solution delivers enterprise wide visibility, maximizing collaboration and providing insight for strategic decisions that drive revenue growth and improve profitability. Sage 300 ERP offers all the features you would expect from a powerful software solution, with additional features well suited for companies managing multiple businesses across country borders. To stay competitive in today's global economy, you need more than simple financial accountability and compliance.
Sage 300 ERP contains the power and tools to help you see your business in a new way so you can improve productivity, envision success, and accelerate growth. It's time to turn your business dreams into reality with the real-time visibility, collaboration, agility, and innovation you need to succeed.
Small Investment. Big Return. Peace of Mind.
Discover the Sage 300 ERP technology difference! Get one unified solution on which to build your business—enabling more efficient processing, more productive people, and the ability to gain real insight into your business. Sage 300 ERP ensures your business is built on a solid foundation, providing superior architecture that gives you the power you need today with the flexibility to adapt tomorrow. Reap the rewards of a global reach solution with the breadth of functionality to support multi-entity and multinational organizations with the local touch needed for your business. Your newfound freedom of choice is supported by a collaborative ecosystem, ensuring success for the life of your business. And of course, with over 30 years of supporting businesses just like yours, Sage technology is proven, reliable, and experienced.
Software Maintenance & Support
Sage Software is one of the world's largest business software vendors and is by far the largest mid-market software vendor in Canada. With revenues in North America of more than 1 billion dollars, Sage is a tier-1 software vendor.
Your software business care agreement includes new software versions, service packs, and hotfixes where needed.  Sage generally upgrades the CRM software annually, and the ERP software every 18 months.
CRM Systems will serve as your technical helpdesk.  Our helpdesk is available from 8:30am – 7:00pm Eastern Time, Monday-Friday.  Emergency support is available off-hours on a best-effort basis, or for clients who have signed enhanced service level agreements (SLAs), at the hours defined in that agreement.

Committed to People, Committed to the Future

In a World of Technology, People Make the Difference